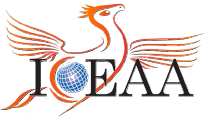 Welcome to the 2018 ICEAA Professional Development & Training Workshop
Wifi access sponsored by:
Kalman provides the professional expertise, responsiveness, and flexibility needed to deliver quality, service-oriented products across a full-spectrum of capabilities.
We serve a diverse set of clients across the Federal Government to include Department of Defense (DoD), United States Marine Corps (USMC), United States Navy (USN), Joint Forces, Department of State (DoS), and the Environmental Protection Agency (EPA) programs. Our core competencies include Business Analytics, Management Services, Acquisition Support and Integrated Logistics Support.
Click below to learn more about our capabilites